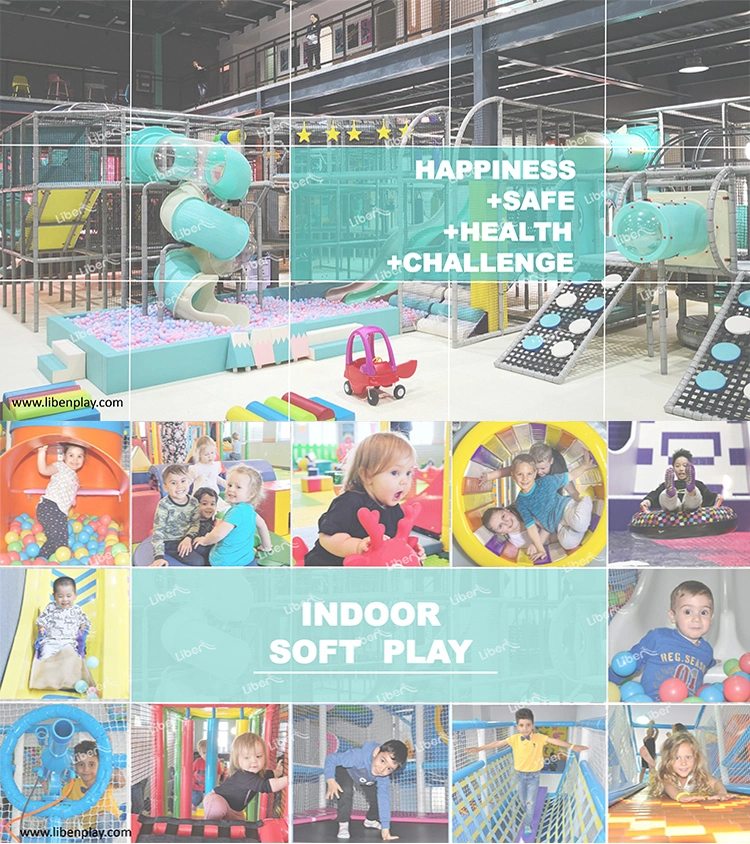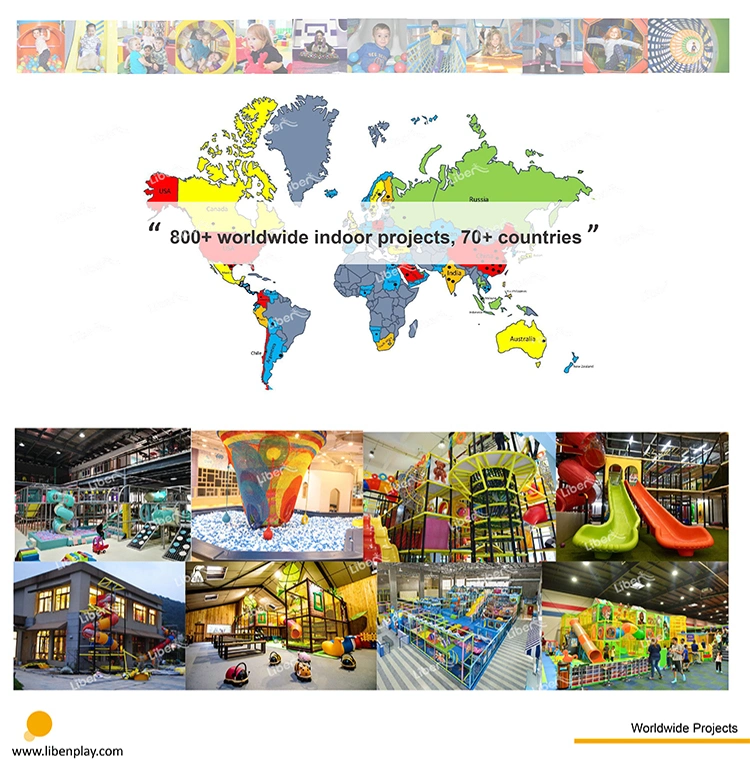 Indoor
Playground Specification
Material:
1).
Plastic parts: LLDPE
2).
Post: National standard galvanized steel pipe
,
Dia
meter:
48cm
3)
. Metals: Galvanized
,
thickness: 1.5cm
4)
. Deck, stair, bridge: Wood inside with sponge , rubber or powder cover
5)
. Outer cover: Soft Covering PVC
6).
Eva floor soft carpet
(Different material is available at your demand.)
Our Products Advantages:
1. Protecting net: Knitted by high intensity nylon rope tools, with high intensity and good for safety. Comply with domestic standard.
2. Galvanized pipe: With a diameter of 4.8cm and wall thickness of 1.5mm, comply with domestic standard.
3. Pvc pipe: High-density foaming eva sponge coating with pvc wall thickness≥ 6mm, covered by twinkle leather, easy to clean, blooming in color, not easy to broken, good fire resistance.
4. Rainbow ladder: Wooden inside, pearl cotton outside, covered by pvc leather. With stronger intensity when put 2 galvanized pipes or metal parts under the rainbow ladder. Tilt angle is less than 30 degree when install it. Comply with domestic standard.
5. Platform: Most of the platforms are made of multi-layer, high intensity and high insurance function.
6. Plastic tube slide and slide: Bright color, anti-uv to level 8, consistent pharmaceutical grade rules, good anti-static ability, eco-friendly, good weather resistance
7. Mat: High density eva environmental sponge foam, no-toxic and no-odor, good elastic performance so that can protect the children well.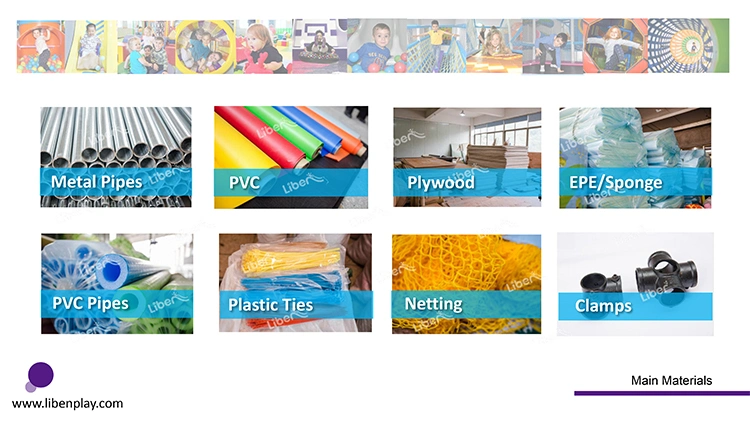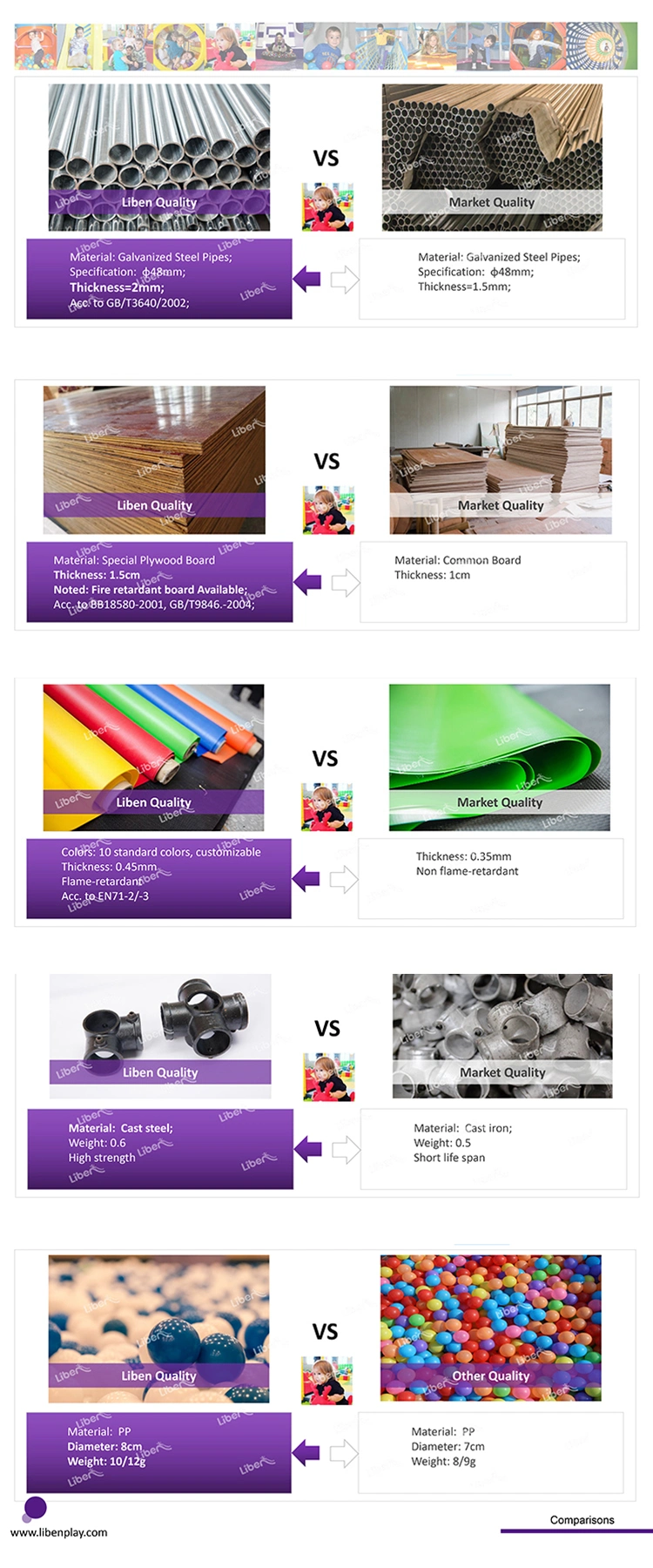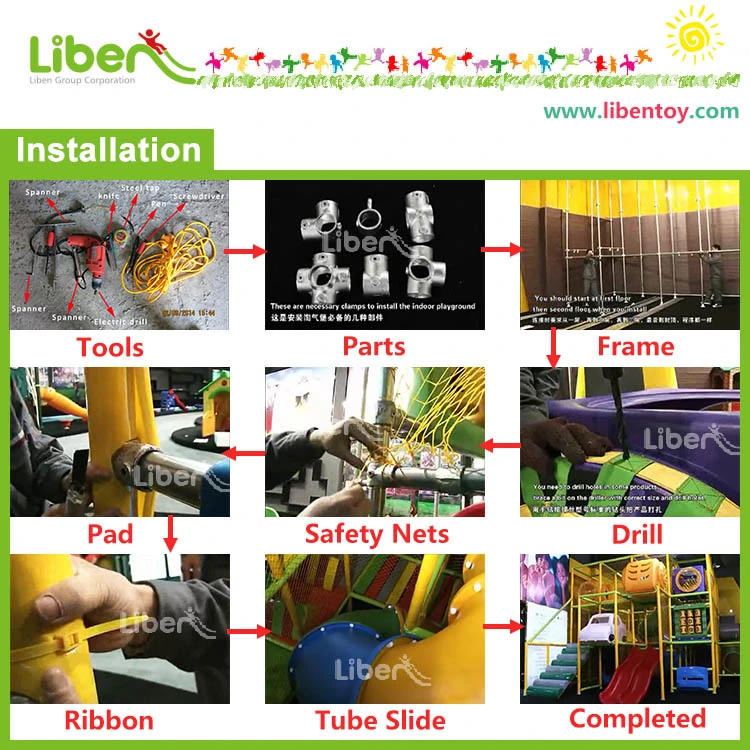 The significance of indoor playground equipment:
Indoor playground equipment is designed according to children's features. It is combined scientifically into a children activity center for this new generation with multifunction of play, sports, puzzle
and
bodybuilding.
Children can play in a environment, which is full of thrill and danger on one side, and the more important is safe. The indoor playground equipment is a good way for children to show their vigour and imagination. When playing, they are doing aerobic endurance exercises. The games are good for them to learn to not give up, to be no. 1, to be brave enough to explore, which will make children grow up healthily and happily; The gam
e
s are also good for children to develop their personality of brave and tenacious. Their speed, strength, balance, coordinate ability can also be improved. The games are aim to build children's body and promote their intelligence growth.
Games inside the projects: Trampoline, ball pool, paragliding, single-plank bridge, steel cable bridge, flight deck, slide, tube slide, rainbow ladder, rock climbing, volcanic eruption, carbine, cannon, cartoon panel, car in the air, coconut tree, water bed, ball house, rotating horse, time travel, happy octopus, inflatable, water slide, water roller, pirate ship, mini animal-turntable etc.
Why DO You Choose Us?
1. Premium Quality for High Reliability
(1) Standardized production;
(2) Specialized management;
(3) Strict quality control
(4) Certificates: ISOI4001, ISOI8000, ISO9001 & GS from TUV Company of Germany
2. Competitive Price
3. Unique Design
4. Excellent Service
5. Solutions for Any Budget
About Liben Play
Liben Play is a manufacturer and supplier of products ranging from Outdoor & Indoor Playground, Trampoline Park, Fitness Equipment and Park Amenities.
We believe in "
Play, and the Wisdom of Play.
"
It is our philosophy to respect children's nature of play and promote the all-round development of children of all ages and abilities.
You can visit our website to get a Intuitive understanding of our products.
libenplay.en.made-in-china.com
Description of LE.T2.211.131.00
Measurements
Customized to your requirement
Certificate
ISO14001, ISO18000, ISO9001
Material
Plastic parts: Imported LLDPE
B. Post: National standard galvanized steel pipe
C. Metals: Galvanized
D. Deck, stair, bridge: Wood inside with sponge , rubber or powder cover
E. Outer cover: Soft Covering PVC D.Eva floor soft carpet
(Different material is available at your demand.)
Advantage
a.Anti-UV
b.Anti-static
c.Security
d.Environmental protection
e.Color is not easy to fade
Installation
Professional CAD instruction ,assembly procedure and project case .
Age Range
under 15 years old
Capacity
40-60 kids (according to the size)
Apply to
Amusement park, preschool, super market, residential area, etc.
Packing
standard export packing,Soft Covering PVC, bubble bags.
Warranty Period
3 years for plastic parts, 1 years for metal parts and components
Remark
We have the most popular designs for you!